We're excited to announce the July 25, 2023 publication of our new book THE GOSPEL OF THE HOLD STEADY: HOW A RESURRECTION REALLY FEELS by Michael Hann and The Hold Steady.

The book features stories from the band and some of our favorite writers, as well as contributions from The Unified Scene.

Starting today, you can preorder a LIMITED EDITION package for the book directly from akashicbooks.com, which will include:

• A copy of the book signed by the band
• A copy of the limited edition, full color chapbook TJK on THS, featuring candid, behind the scenes photographs of the band members by Tad Kubler from the last 20 years of The Hold Steady. This volume has an intro by Craig Finn and is signed by Tad. It is currently only available as part of this pre-order.
There are a few options to choose from during the pre-order: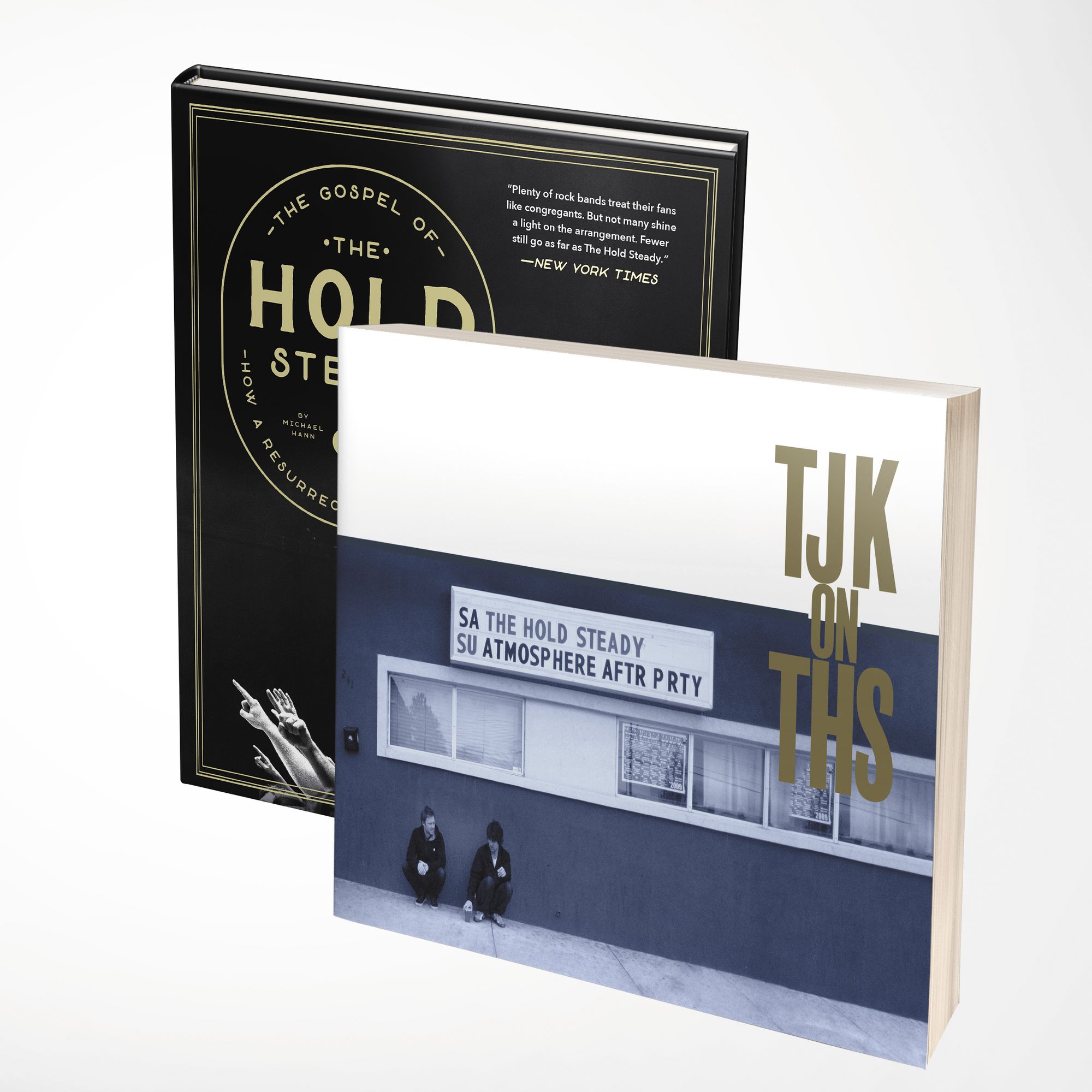 THE GOSPEL OF THE HOLD STEADY will be available everywhere books are sold on July 25, but this preorder package is exclusively available on akashicbooks.com.

We're really excited about it and hope you are too!
PRE-ORDER THE GOSPEL OF THE HOLD STEADY: HOW A RESURRECTION REALLY FEELS
INTERNATIONAL FANS: You can purchase via this pre-order or wait until next week when we'll have a sales window with more consumer-friendly shipping costs for overseas orders. Stay Tuned!
Thanks for listening, thanks for understanding.
Stay Positive.